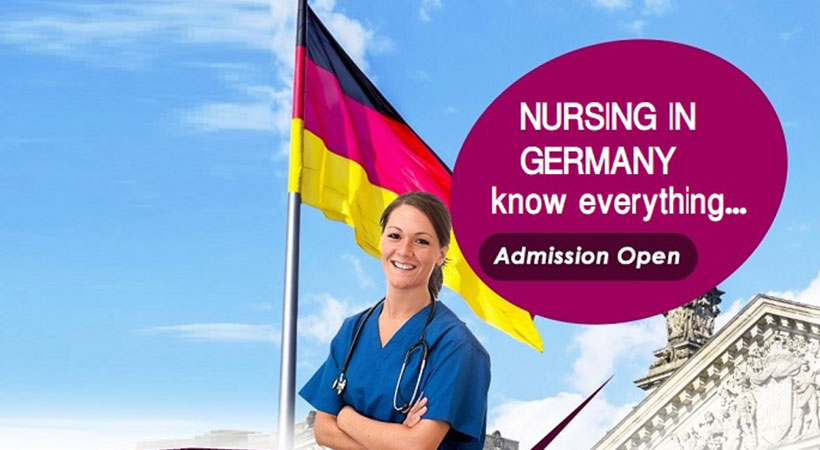 Everything you need to know about nursing in Germany
June 18, 2020 11:40 am
Germany, one of the most remarkable and finest countries in the world calls international nurses to work in Germany with amazing benefits. The country lists thousands of job openings for nurses. The faster you learn German language, the quicker is your chance to find jobs in Germany. At the same time, it is interesting to know that hundreds of nurses have already arrived in Germany.
Danube Careers, an education company based in Kochi and Europe, has developed a few packages for nurses to learn German and thereby help them finding job openings in health care settings. This service has been designed to save a lot of money and time as well.
If you have a valid B-One certificate in German language, you have the opportunity to travel to Germany as soon as possible and start work in Germany. Once you are in Germany you can continue studying B-2 level,concurrently, can apply the Adaptation Program (Nostrification/ Anerkennung) at an incredibly low cost.
Even so, we also help nurses who do not have the basics of German language willbe facilitated with the opportunity to study online, blended or regular in their own jurisdiction where they are currently residing. It is also possible for nurses that after studying the basics in India, they can move to Europe and complete the language study and be placed thereafter on a job in Germany.
Study Nursing in Germany:
Students who have scored high in science subjects during their Class XII (+2) exams have got another outstanding prospect to study Nursing in Germany.You have the chance to study nursing right away in German schools. Danube has already started taking applications for July batch in this direction.
More information is available free of charge from the Kochi office of Danube Careers.
Schedule a call OR Request for info:
Email: saju2014@gmail.com and info@danubecareers.com
Phone: 9544006611WhatsApp: 8589006655