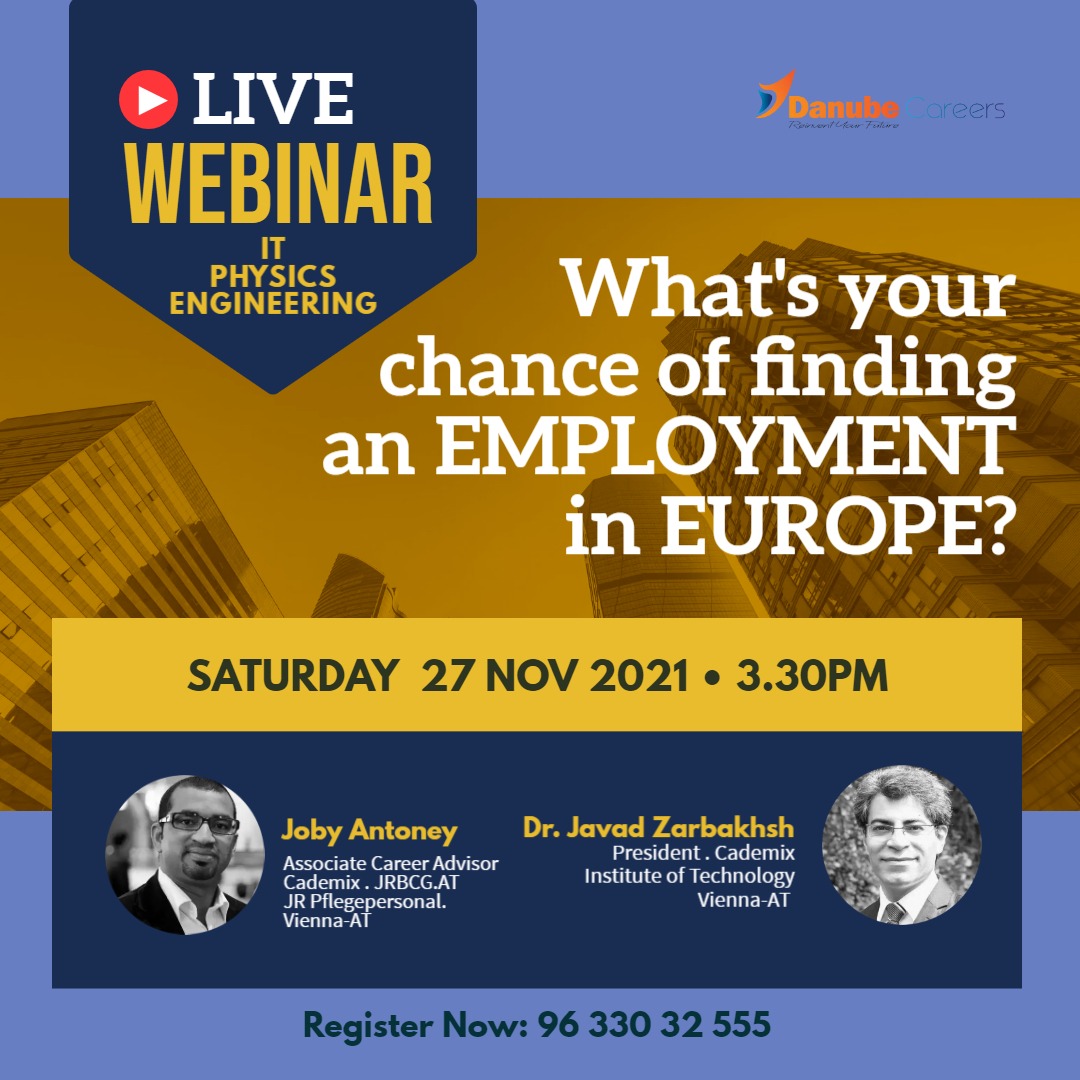 What's your chance of finding an EMPLOYMENT in EUROPE?
November 23, 2021 11:53 am
Join the FREE conference and meet the expert from Europe
We are organizing a free webinar for Physics, Engineers, IT professionals who want to upgrade or switch their career during post-Covid period. Please note that this is not just the normal type of web conference discussing about the scope and possibilities. Instead, this discussion is about how we help and facilitate science graduate to find placement services in Europe. There is a dire need for skilled, innovative, and professional people for the industries in the Europe despite pandemic situation. Thus, we will explain about the offer of personalized pathways to every candidate and participant according to individual goals and thereby how individuals can switch their new career route in to emerging industry needs in Europe. 
Webinar will be led by Dr. Javad Zarbakhsh, a prominent industrial EdTech expert, an Austrian Delegate in European COST Actions, and the President of Cademix Institute of Technology, Vienna-Austria and co-hosted by Mr Joby Antoney, Associate Career Advisor from Cademix, JRBCG & JR Pflegepersonal, Vienna.
Who can participate: Fresh graduates, job seekers and professionals who have a bachelor's degree in science, engineering and information technology, computer science and the related fields!
Topic: What's your chance of finding an EMPLOYMENT in EUROPE?
Time: November 27, 2021- 15:30pm Delhi (IST)
Reserve Your Seat: http://www.danubecareers.com/apply/
Email: info@danubecareers.com
Call/WhatsApp: +91 96 330 32 555